Outreach Services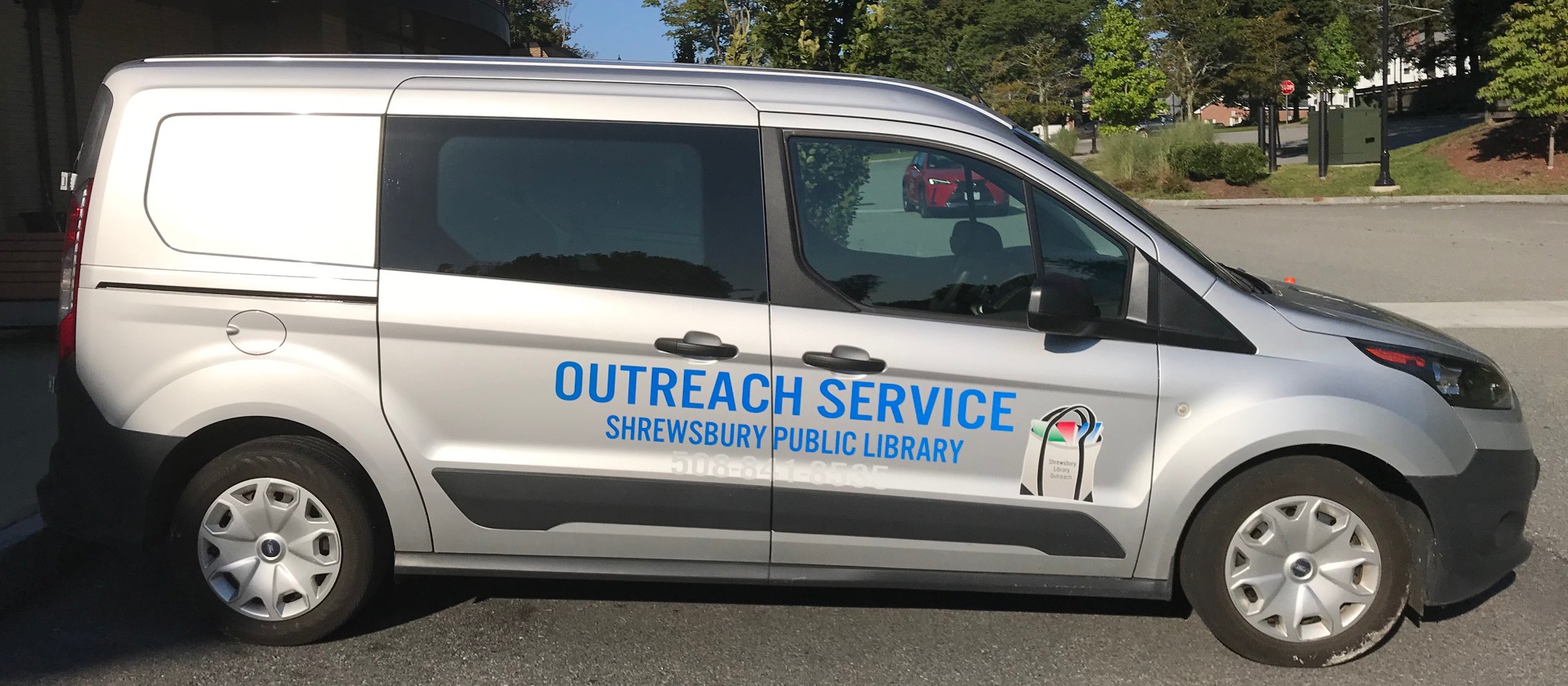 The Shrewsbury Public Library's Outreach Service is a personalized program and library service for individuals who are unable to visit the library in person. Deliveries and pick-ups are made on Tuesdays and Wednesdays.
Materials available through the Outreach Service include:
Audiobooks
Books (regular, paperback, and large print)
Magazines
Music CDs
Videos, movies, and DVDs
Registering for the Outreach Service:
Users of the Outreach Service must first register. You can get an application for this service by downloading and submitting the application form below, contacting the Outreach Librarian, or stopping by the library.
To learn more about this service, or to get help with registering, please contact the library or our Outreach and Marketing Librarian, Diana Karas, at: dkaras@cwmars.org.